COMMUNITY NEWS
Spring Home Tour
March 29, 2018

Join us during the last 2 weekends in April for a Spring Home Tour!
Visit one of Houston's largest master-planned communities, participate in scavenger hunts, eat free food, and learn why Valley Ranch is an ideal place to live.
Valley Ranch offers new homes from 5 different, award-winning home builders.
For more information, and to RSVP, visit here.
Model Home Locations:

Catering Schedule:
Saturday, April 21st
Catering in all model
homes by Edible Events!
12:00pm-3:00pm
Saturday, April 28th
Food Trucks by
the model homes!
12:00pm-3:00pm

View all move-in ready homes here.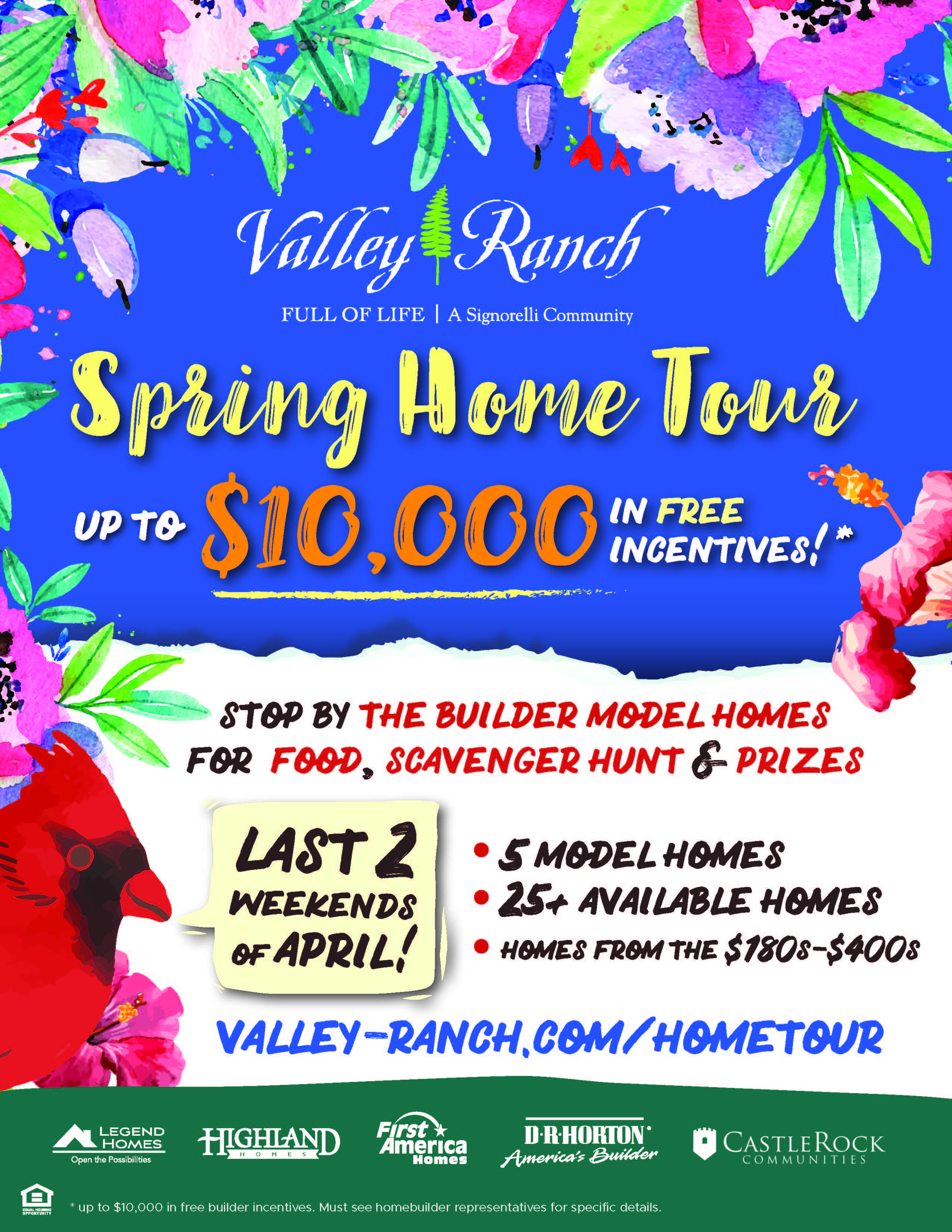 Archives