Information about New Caney ISD schools at Valley Ranch
Buyers exploring homes for sale in New Caney TX should know that when you live at Valley Ranch, your children will be able to attend schools in the New Caney ISD – a shining star in Texas education!
Focuses of the New Caney ISD
NCISD (New Caney ISD) graduates will be equipped to thrive in the REALITY of their future. All students will enjoy:
Equal Access to Technology – All 3rd – 12th grade students have been issued Chromebooks.
Trained Staff – Teachers are trained to enrich curriculum with technology and create lessons with real world applications through Project Based Learning.
Robust Career & Technical (CTE) Programs – NCISD provides more funds to CTE programs than neighboring districts. 493 CTE students earned an industry-based license or certification for the 2013-14 school year.
Strong Academics
NCISD continues to maintain high standards for academic success and prepare all students for post-secondary education.
All NCISD schools achieved the MET STANDARD seal of approval from the Texas Education Agency and four campuses earned one or more coveted distinction designations.
A variety of advanced academic opportunities from Gifted & Talented cohorts like SPARK to dual college credit courses while in high school – 41% of NCISD high school students are enrolled in advanced academics classes.

NCISD's INFINITY EARLY COLLEGE HIGH SCHOOL provides high school students the ability to earn an associate's degree and a diploma upon high school graduation.
Quality Teachers
NCISD is committed to attracting and retaining high quality teachers.
NCISD offers very competitive teacher salaries, the third highest in the Houston area.
NCISD teachers have an average of 10 years or more of teaching experience.
More than 20% of NCISD teachers have Master and Doctorate degrees.

NCISD requires extra hours of continuing education training for teachers and staff so they are equipped to face the challenges of preparing students for a quickly evolving and technology-focused society.
Community Focused Programs
NCISD programs are dedicated to meeting the needs of our community.
Well-supported Pre-K programs – NCISD provides more funds to Pre-K than neighboring districts.
Vibrant, community-backed FFA program including a brand new, state-of-the-art Agricultural Science Center.
Growing, successful Fine Arts programs – students continue to excel at local and state competitions and earn thousands of dollars in scholarships every year.
Well established athletic programs.
Growing Community
NCISD has been the fastest growing Houston area district for the past three years.
New Caney ISD has been the fastest growing Houston area district for the past three years.
Opened the new Texan Drive Stadium in September 2014 in the heart of the Valley Ranch Town Center.
Lower crime rate than neighboring other Houston suburbs.
Small town feel with convenient access to Houston and Bush Intercontinental Airport.
Grand Parkway opening in 2015 will provide NCISD residents with easy access to the entire North Houston area including the new ExxonMobil campus.

Grand Texas Theme Park planned to open soon in New Caney.
For more information about New Caney ISD, click here.
New Caney ISD Schools Locations
Children living in Valley Ranch attend these New Caney ISD Schools:
Valley Ranch Elementary School (located within Valley Ranch)
21700 Valley Ranch Crossing Drive
Porter, TX 77365
281.577.8760
Carrie Garza, Principal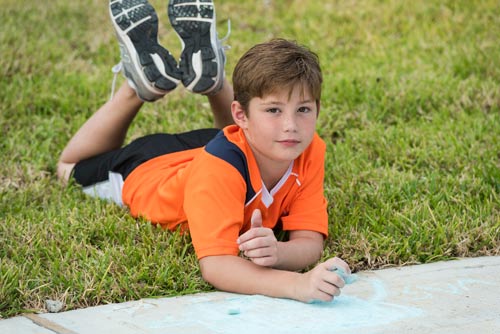 Grades 7 & 8
22784 Hwy. 59 S
Porter, TX 77365
281.577.8860
Bryan Applegate, Principal
Grades 9 - 12
21650 Loop 494
New Caney, TX 77357
281.577.2800
David Loyacano, Principal
This information was reprinted with permission from the New Caney ISD.
Higher Education
Part of the acclaimed Lone Star College System with a current enrollment of nearly 83,000, Kingwood College is situated less than 10 minutes away from Valley Ranch. Kingwood College, with an enrollment of over 12,000, offers a wide variety of associate degree programs along with continuing education opportunities.
For more information, visit www.lonestar.edu and www.lonestar.edu/kingwood.htm.
*Cited by New Caney Independent School District